Who is Creare Web web agency?
Companies wishing to promote their activity on the Internet can call on the services of a web agency. In addition to taking care of the creation of an Internet portal, the digital communication agency also takes care of referencing the sites.
Google referencing and paid referencing
Creation of a visual identity to optimise a company's brand image.
First on Google, why not you?
Being on the first page of Google, as it is the case for renovate-specialists.com, allows you to gain visibility on specific queries related to the activity or the commercial offer of a company.
To boost the turnover of an e-commerce shop, you need to increase the traffic of the Internet portal. By increasing the number of visitors, sales are more likely to improve, like the case of construction-and-equipment.com.
It is necessary to pay attention to the natural referencing, paid referencing, design, social networks, interface of the site. These elements influence the traffic of the platform.
Which CMS to choose
for your website?
The CMS can have additional functionalities thanks to the installation of plugins or extensions such as an SEO tool, a newsletter… You can choose among CMS for e-commerce or showcase site.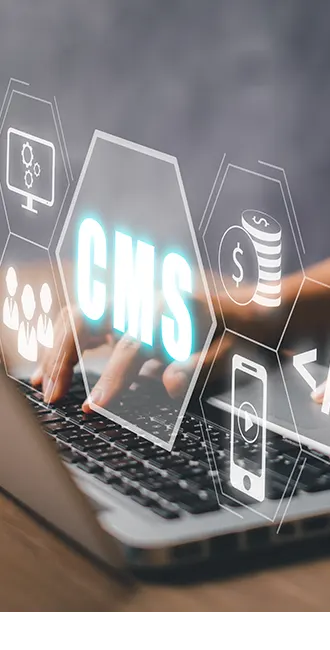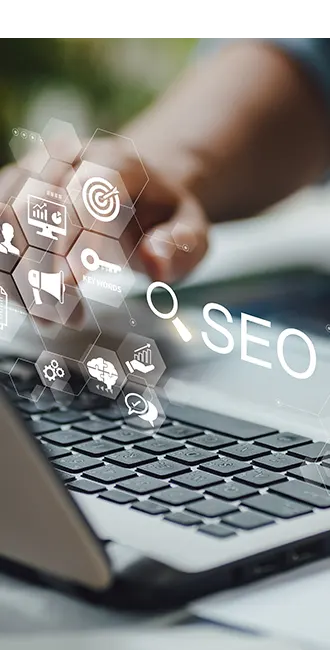 Web marketing strategies
on which to bet
Deploy an effective and well thought-out web marketing strategy to increase your company's visibility. This digital strategy aims to increase commercial performance. It allows you to obtain qualitative leads, boost awareness or sales.
The boom in influence marketing
Digital influencer marketing allows information to be disseminated through influential people. The growth of this form of marketing promotes a company's reputation and image to consumers.
The marketing of tomorrow - Machine Learning
Machine learning is a form of predictive marketing. This set of marketing techniques focuses on prediction by analysing data.
The wave of snackable video content
Snackable video content is a form of video composed of mini contents similar to the format of videos on Snapchat and TikTok.
The best tools
of the web!
Webmarketing tools are real pillars of the digital mix. These softwares are oriented towards different sectors of activity: visual, SEO, communication, analysis and exchange.
Choose the right keywords to serve ads to a relevant audience.
Semrush and Majestic combine their efforts so that link builders can perform a quick and complete analysis on all the backlinks of a site.
Use Google Webmaster Tools to ensure that a site is properly indexed by Google and optimised for SEO.
Why work with
our web agency?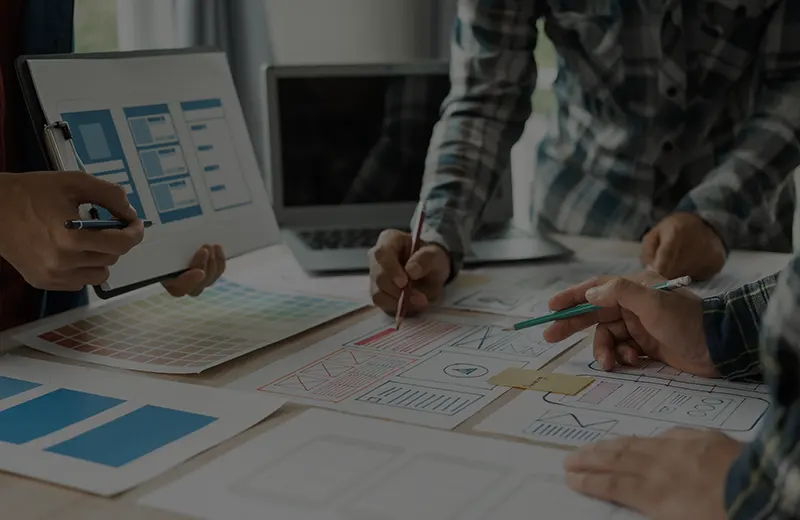 Webdesign, UX, UI design
User interface (UI) and user experience (UX) is about optimising the navigation of a website.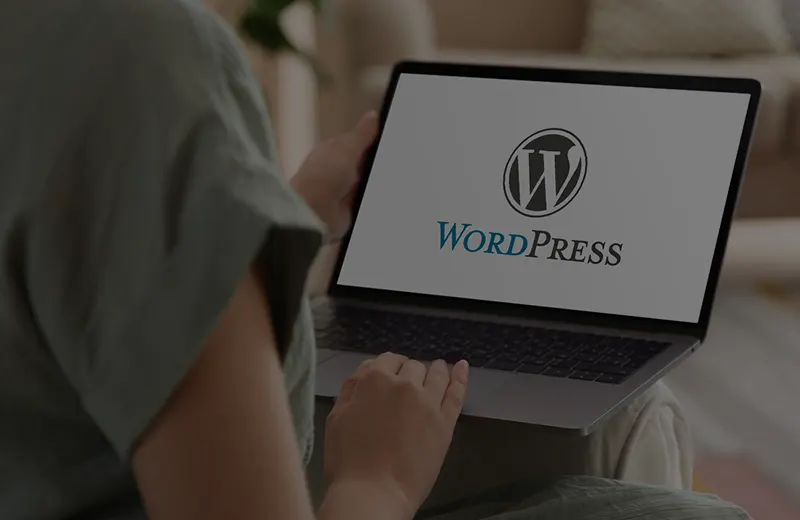 WordPress website design
To create a WordPress website, you have to choose the domain name, the hosting, install the CMS...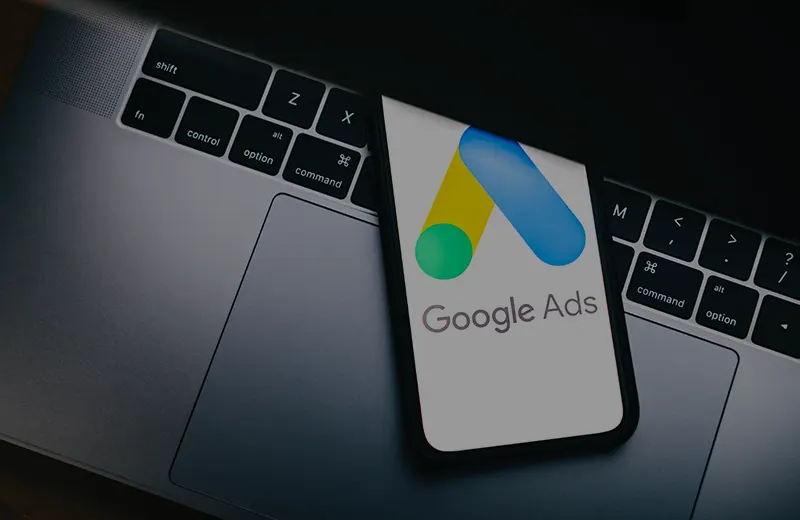 SEO & adwords
With Google Adwords, have a tool capable of improving the SEO of a site.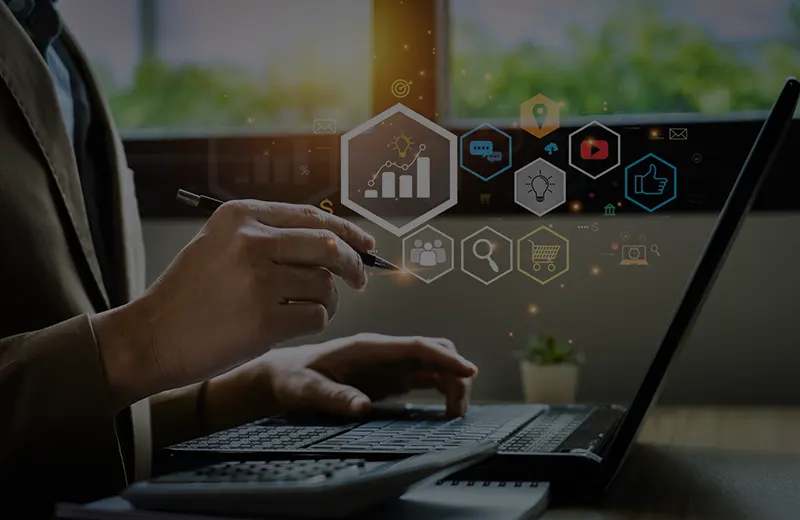 Digital strategy and webmarketing
Recruit new customers by working on the digital strategy and web marketing of a site.
Let's talk about the growth
of your business
Company blog - All the benefits!
The blog is used by many companies. It is a showcase for a company. The business blog allows the company to communicate indirectly about products, services or news about the company.
Storytelling - Let's tell your story!
Storytelling is a change from traditional articles. This original publication format is used by several brands that are convinced of the strong attractiveness of this content that aims to tell a story.
Linkedin - Optimising your profile
With LinkedIn, it is possible to showcase your skills, highlight your experience or showcase your network. Job seekers should include LinkedIn in their strategy.